Kate Brodock is CEO of Women 2.0 and Founding Partner of W Fund.
She has played an active leadership role in the women in tech ecosystem for the past decade, having led a global non-profit focused on women in technology and entrepreneurship as its President for several years.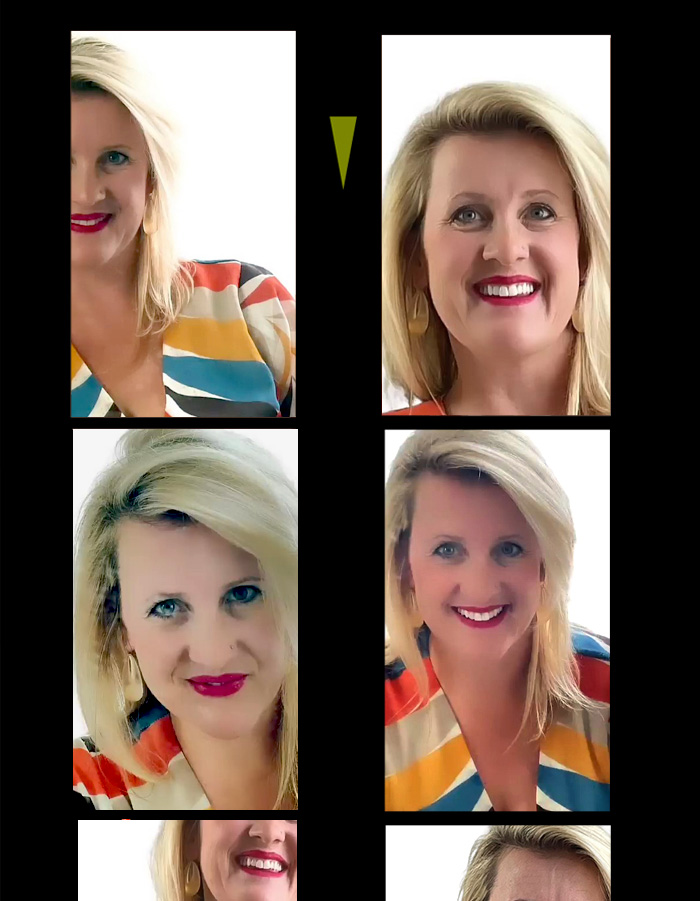 She's also an EIR at LaunchNY, and a mentor for Techstars. She enjoys putting her 15-year experience in the tech industry to work advising and mentoring startups.
She's held previous roles as CMO of untapped, an AI-driven tech talent marketplace based in NYC, as President of Girls in Tech, a global organization for women in entrepreneurship, as Executive Director of Digital and Social Media as well as Adjunct Professor in PR and Marketing at Syracuse University, and founded and led the Other Side Group, an integrated marketing agency. She's been in and around the tech startup ecosystem as mentor, judge, advisor, investor and entrepreneur for her entire career.
Kate has spoken and been featured at numerous events, including SXSWi, Collision Conference, Fast Company Innovation Uncensored, NWX, and TEDx, and has been featured in Washington Post, Huffington Post, IBT, MSNBC, TechCrunch and Al Jazeera America. She holds a BA from the University of Rochester, an MBA from Goizueta Business School at Emory University and an MA in International Relations from the Fletcher School at Tufts University.
When she's not doing all *that*, she's a very non-professional (but adventurous!) athlete, an equally as non-professional musician (she was in a cool band once!), can be found outdoors in any weather — skiing, biking, hiking, sailing — loves a good meal with bubbly, craft beer and good friends, hilariousness and life. Her husband is a web-developer-turned-beer-guy and they now live on a hops farm in Upstate NY (he wishes she liked IPAs a little more).
She can be found on Twitter at @just_kate.
CEO, Women 2.0
Contributor, Forbes
Mentor, Techstars Anywhere Cohort
Board Member, iZone, University of Rochester
Board Member, Cazenovia Ski Club
untapt, 2015–2017

Chief Marketing Officer

Machine-driven hiring platform that matches tech talent to hiring companies.
Lead all marketing, branding and content efforts across the organization
Develop short-, medium- and long-term strategies for all external communications, as well as internal candidate and client communication experiences
Manage marketing and advertising budget that focuses on client/candidate acquisition and brand awareness
Forbes, 2012-present

Contributor

Write pieces on women in business, entrepreneurship, technology and leadership
Techstars, 2016-present
Mentor
Marketing, Growth and Strategy Mentor for the Barclays Techstars FinTech Accelerator 2016 class.
The Whitman School at Syracuse University, 2014–2015

Adjunct Professor of Marketing
Teach undergraduate level Digital Marketing course
The Newhouse School at Syracuse University, 2013–2015

Adjunct Professor of PR

Teach graduate and undergraduate level Data & Analytics course and Advanced PR Writing and Social Media course
Girls in Tech, 2008–2015

President

Global non-profit for women in technology and entrepreneurship.
Led and directed all aspects of organization's 50-Chapter network
Developed short-, medium-, and long-term organizational strategy
Led all efforts around branding, marketing and messaging
Created the strategic direction and directed the implementation of global programming, including industry conferences, mentorship programs, hackathons and online learning
Oversaw and supported 100+ Managing Directors around the world
Cultivated key relationships with partners, sponsors and donors
Led the organization through non-profit filing and intensive, 12-month internal organization process
*A note on timeline: Girls in Tech was part-time/volunteer until early 2014, at which point it was full time, hence the overlap in positions with the below.
W2O Group Center for Social Commerce at The Newhouse School at Syracuse University, 2013–2014

Director

Center focused on the use of social, digital and mobile data in understanding audience behavior and creating effective engagement points between brands and audiences for marketing and communication programs.
Led efforts to get Center "off the ground" in its initial stages
Developed full strategic outline, goal-setting and budget for the Center
Managed marketing, brand message and website
Created Student Ambassador program for undergraduate PR students
Developed external relationships to benefit student/industry connections
Syracuse University, 2012–2014

Social Media and Content Marketing Training

Led community-focused workshops and training programs on social media, blogging, online writing, wordpress and strategy-building for the TEDCenter at Syracuse University
Syracuse University, 2011–2013

Executive Director of Digital and Social Media Marketing

Developed first university social media marketing strategy
Led the process of integration of social media into existing marketing, web and PR processes
Oversaw network of university social media platforms, and increased presence on additional, relevant platforms
Worked heavily on integrating marketing strategy and brand management cross-functionally (marketing, web development, PR, news services, etc) and cross-campus (admissions, student affairs, alumni affairs, etc).
Managed 10-student social media team
Created university social media guidelines
Increased team use of data analysis and reporting
Acted as digital and social media marketing consultant to separate schools and programs in the SU system
Received multiple media write-ups, speaking/training requests and accolades as recognition for being at the forefront of social media marketing in the higher education space
Other Side Group, 2008–2011

Founder & Principal

Integrated marketing & communications strategy firm that worked primarily with technology companies ranging from large software companies to 10-person UX shops.
Started, grew and managed 5-person firm
Led client acquisition and client management
Ran all aspects of the business and led strategic marketing planning
Company focused on creating and implementing full marketing strategies, including (but not limited to) effective digital and/or social media programs, online brand development and management, website optimization/SEO through content production, thought leadership, and reporting and metrics, training and workshops
Bose, 2007

MBA Product Marketing Intern

Responsible for sales analysis and customer satisfaction analysis for premium product line
Projects included compilation and dissection of data, presentation of findings to upper management, and initiation of action items stemming from findings
Other projects included product phase out, analysis and implementation of one-month promotional program, construction of additional customer satisfaction surveys and in-store test proposal
Kate Brodock, 2005–2006

Market Researcher

Launched a market research consulting practice specializing in business plan development, competitive analysis and market due diligence
Priority 5 Group, 2005

Senior Analyst, European Markets

Start-up focusing on Critical Infrastructure Preparedness for private firms using simulation software
Proved a major decision-maker in firm, and part of the three person founding team
Conducted heavy market and business research in all applicable areas, including security, technology and terrorism
Executed communication and planning with top-level US and UK executives and experts in the field
Managed the Cambridge MA office
Harvard University, 2003–2005

Research Assistant, History of Science

Conducted academic research under Professor Ann Blair, Henry Charles Lea Professor of History as part of her John D and Catherine T MacArther Foundation Fellowship
Research focused on history of the written and printed word, with a heavy focus on recording mechanisms
Ignition Ventures, 2003–2005

Associate

Technology Transfer firm focusing primarily, but not exclusively, in the biotech field
Performed major qualitative and quantitative research for a small technology transfer firm, including market intelligence, technology research and analysis, competitive analysis, business plan formation and final presentations